A mechanical watch is like the body of a human being, it must be kept in shape for it to function properly.
Directed by our Master watchmaker D. Javier García, our technical service has the most advanced technology and knowledge to have your watch always ready. A quality, professional technical service with strong customer orientation will be the fundamental piece for your watch to last for many years, even generations.
We are located in Madrid at: C/ Alcalá, 117 Bajo Izda-28009 Madrid- Telephone: 696 090 184.
You can contact us before shipping if you have any questions. It is essential to send the watch very well protected and with the following information inside:
Name and surname
Full address
Telephone
Watch Remarks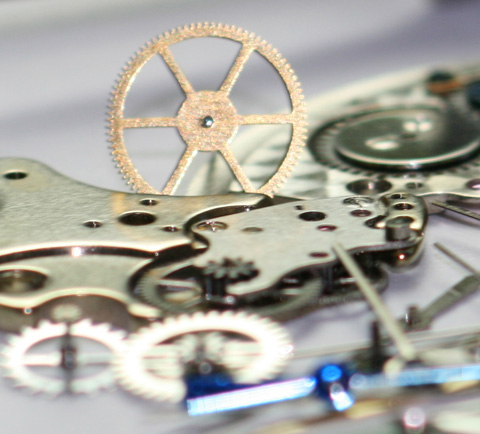 Revisión:
At Colomer and Sons we recommend that you inspect your watch at least once every two years. Do not forget that, after all, it is a mechanical machine that, just like a car, must be checked for its gaskets, oil, etc. Contact our technical service, we will be happy to assist you at any time.
We check your watch for an incredible price, only €49.95 (For watches of other brands consult.)*
The review includes:
1. Collection:
At your home by courier.
2. Running time:
Placing your watch in a machine where we observe its operation.
3. Adjustment:
In this process, when we see the possible deviations of advance or delay, we will adjust the clock to the maximum.
4. Oiled:
Essential for all parts of the machine to work properly.
5. Complete cleaning of machinery and exterior:
Passing the watch through an ultrasonic cleaning machine.
6. Delivery:
At your home by courier.
* Only for Colomer and Sons watches.
Promotion valid only for Peninsula.
To contract this service we offer you two formulas:
1. Call us at 696 090 184 from Monday to Thursday from 9 to 14 and from 15 to 18. Friday from 9 to 14 and from 15 to 17.
2. Send an email to informacion@colomerandsons.com 
Indicating your data: name, surnames, address and telephone number.
Then we will call you to arrange the collection
Repairs:
We have an extensive repair service for each of the watch parts.
The technical service is closed during the month of August.