New
ELDORADO WATCH
SPECIAL OFFER
SPECIAL OFFER FATHER'S DAY
FREE ENGRAVEMENT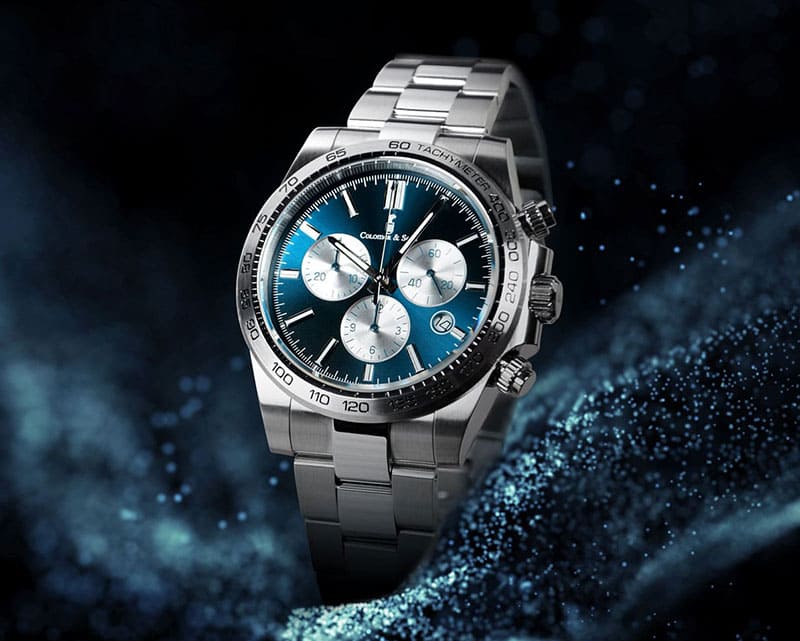 Blue Marine Chrono
"Somewhere over the rainbow, the skies are blue, and the dreams you dare to dream really do come true.". – Judy Garland –
Eldorado
Colomer & Sons wants to pay homage to this mythical vehicle through this new chronograph model with which to enjoy time.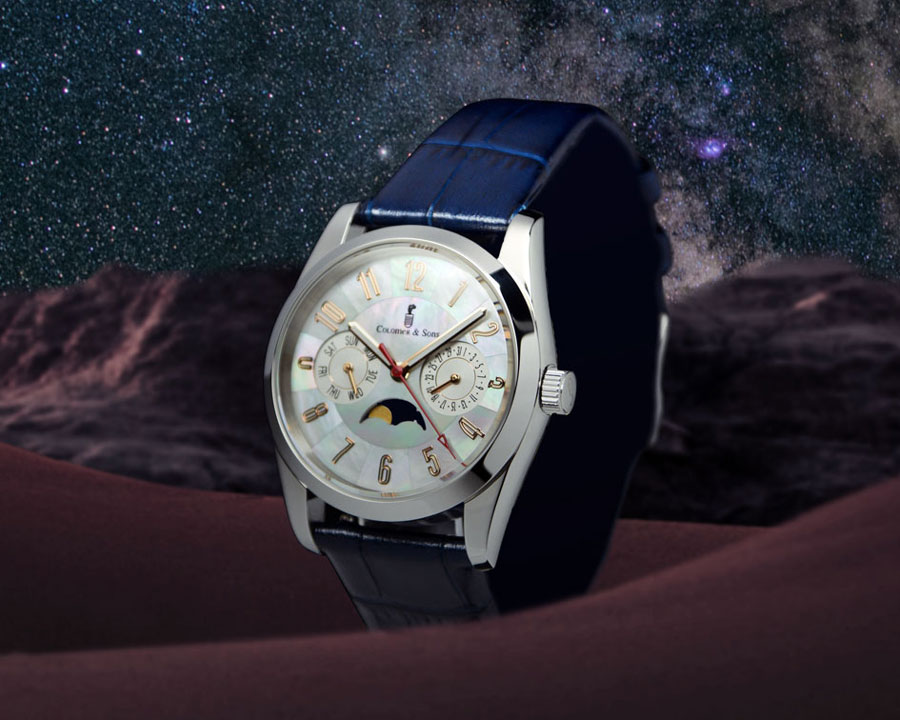 Clotilde Lunar
The Clotilde Lunar is a women's watch whose mother-of-pearl dial and its moon phase indicator function will make anyone who sees it fall in love.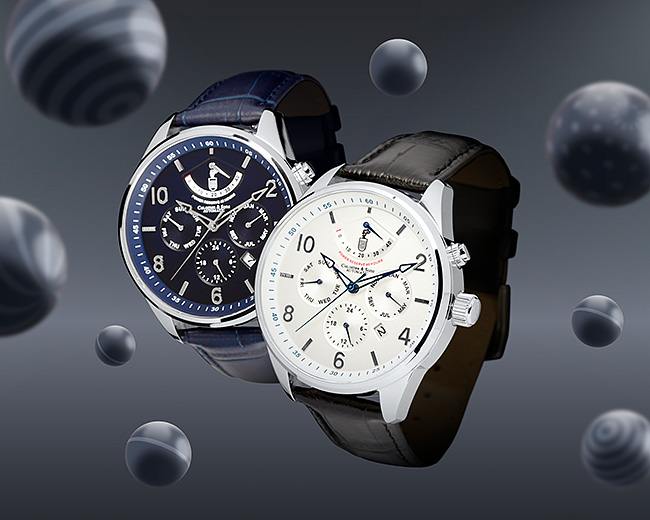 Newton
Designed in honor of the great Isaac Newton, this jewel will delight all lovers of mechanical watchmaking.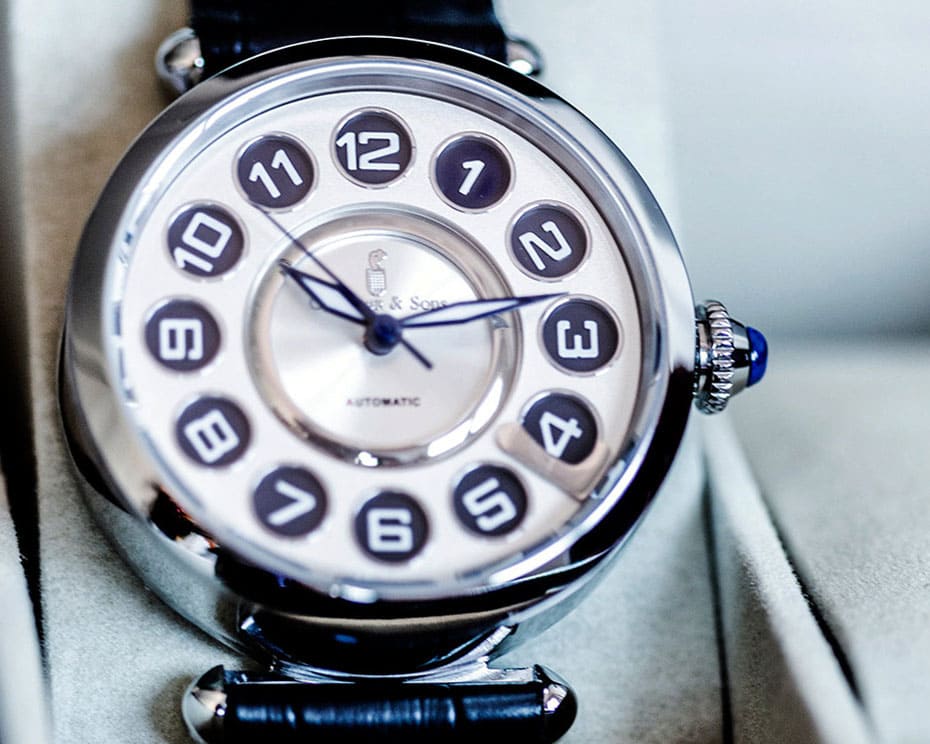 Graham Bell
Inspired by the creator of the telephone, the dial of the watch imitates the dial dial of old telephones.
Ocean Multifunction
A diver watch for lovers of the ocean, its mysteries and creatures to discover.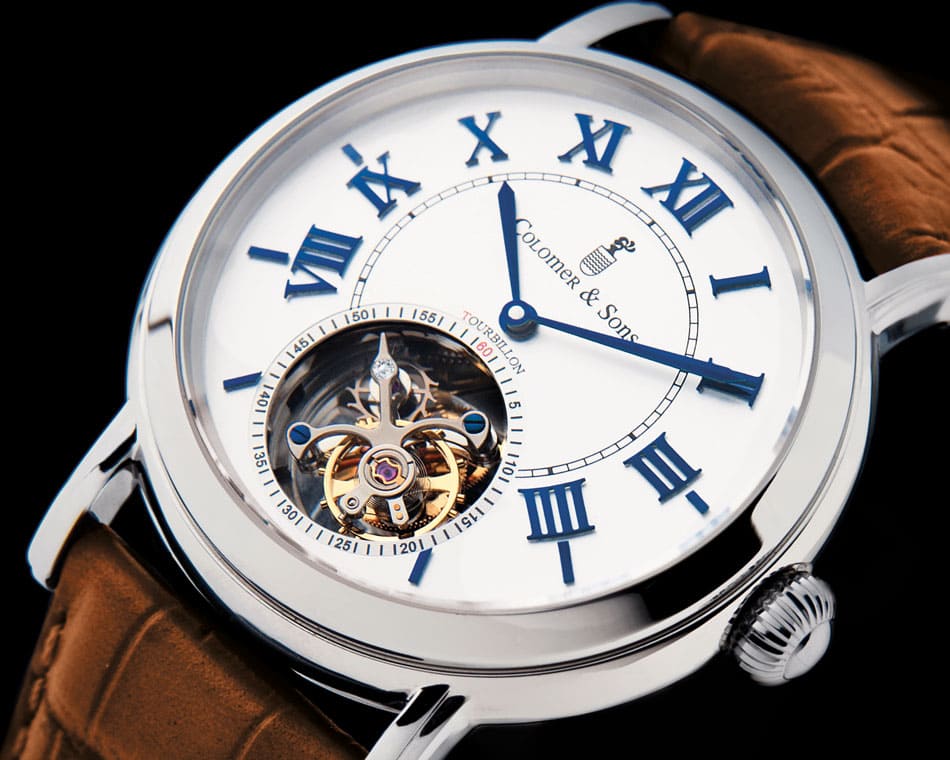 Tourbillon
A highly accurate watch that will be kept in your family for generations.
Interest-free financing
Choose the option: "Pay with Pepper Money financing using a credit card" as a payment method to finance online easily, quickly and without additional paperwork or interest. (more information here)
10 year warranty
We are one of the few brands in the world that offers a ten-year guarantee on our watches.
At Colomer & Sons you will always have a team of qualified professionals at your disposal where we have all the necessary parts to repair our watches and thus be able to ensure that your watch will remain in perfect condition for a long time.
Worldwide shipping
 Free shipping costs to Spain on purchases over €80. See other areas here.
We engrave your watch
Make it even more special by adding an engraving with a date, name or phrase that you want to remember. You can engrave up to 25 characters.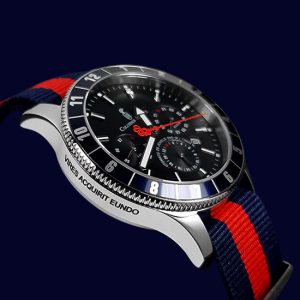 Buy 100% safe
This website can secure your private information using an SSL Certificate.
Technical service
A quality, professional technical service with strong customer orientation will be the cornerstone.
Maintenance Tips
Give your watch a long life by following a few simple tips.
User manuals
Find here the instruction manual of your watch in digital format.
Our history
We are a Spanish watchmaker based in Madrid with more than 14 years of experience.
Our Showroom
You can visit us in the heart of Madrid, where we will be happy to assist you.
Subscribe
to our Newsletter
Información sobre protección de datos...
Responsable: COLOMER AND SONS MEDIA S.L. Finalidad: Envío de información comercial, así como la gestión de los usuarios web. Legitimación: Mediante el consentimiento del interesado 8art. 6.1.a RGPD). Destinatarios: Los datos se cederán a las distintas empresas del Grupo Empresarial, con la finalidad de gestionar sus relaciones internas. Derechos: Tiene derecho a acceder, rectificar y suprimir los datos, así como al resto de los derechos recogidos en el RGPD y explicados en la información adicional. Información adicional: Puede consultar la información adicional y detallada sobre nuestra Política de Protección de Datos en la siguiente dirección: Política de Privacidad