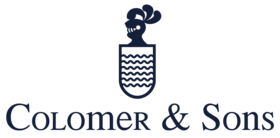 Do you want to get a free watch?
Participate now in the draw for a P51 Mustang watch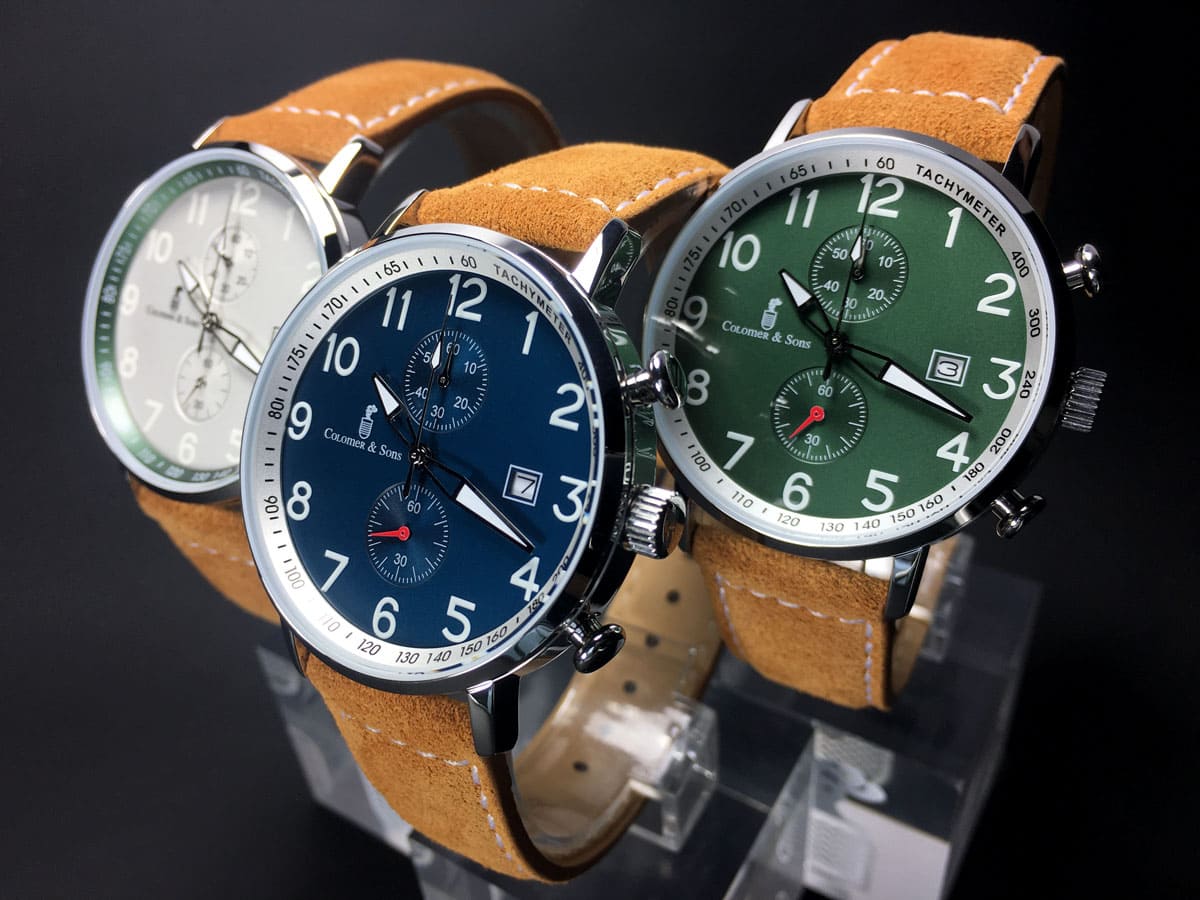 How to take part?
You just have to sign up as a VIP Member, it's FREE! And so you can participate in the draw for a P51 Mustang watch.
The winner of the draw will be announced on April 7, 2022.
ADVANTAGES OF BEING A VIP MEMBER:
You can win a great watch.
We will send you exclusive offers.
You will be up to date with our news.
You can unsubscribe at anytime.
Become a VIP Member
AND PARTICIPATE IN OUR DRAW
Información sobre protección de datos...
Responsible: COLOMER AND SONS MEDIA S.L. Purpose: Sending commercial information, as well as the management of web users. Legitimation: Through the consent of the interested party 8 art. 6.1.a GDPR). Recipients: The data will be transferred to the different companies of the Business Group, in order to manage their internal relationships. Rights: You have the right to access, rectify and delete the data, as well as the rest of the rights included in the RGPD and explained in the additional information. Additional information: You can consult additional and detailed information about our Data Protection Policy at the following address: Política de Privacidad
BASES DEL SORTEO
It is a requirement to participate in the "WIN A WATCH" contest the acceptance, in its entirety, of these legal bases, which will be published in the url address and will be accessible at all times. The Colomer & Sons Store is owned by Colomer and Sons Media S.L., a Spanish trading company domiciled at C/Alcalá 117 Bajo Izquierda 28009 Madrid with CIF. B85113041, who will hold a monthly contest among all the people who are subscribed to the newsletter. The winner will receive a watch from their collection from Colomer and Sons, which will be selected by the company, without the possibility of changing the awarded watch model for another model. Prizes will be subject to availability. All individuals who are of legal age and reside anywhere in the world may participate in the Contest. The winner of the month will be announced in the first week of the following month and the client will be contacted either by phone, by email or both to congratulate them and explain the process to receive their prize. The identity and image of the winner may be announced on our official Facebook, Instagram and Twitter profiles.
Assignment of image rights and acceptance of the bases. The winner of the award will assign the image rights of the photograph that they upload to their social networks, mentioning the @colomerandsons brand. If you do not have social networks, you must send us a photograph once the watch has arrived at your home or has been picked up at the central offices. These images may be used by Colomer and Sons for promotional purposes. If the winning person cannot be located, does not answer or rejects the Prize, the Prize will be awarded to another participant. The participants authorize the sending by email of commercial information on the promotions and activities of Colomer and Sons and in compliance with the LOPD, any person who wishes can make use at any time of their rights of access, rectification, opposition and cancellation of your data by writing to tienda@colomerandsons.com
Participar en el sorteo es Gratis
CONSIGUE GRATIS UN RELOJ P51 MUSTANG
Este reloj está inspirado en uno de los más famosos aviones Norte Americanos utilizado en la segunda guerra mundial. El caza bombardero de largo alcance P51 Mustang.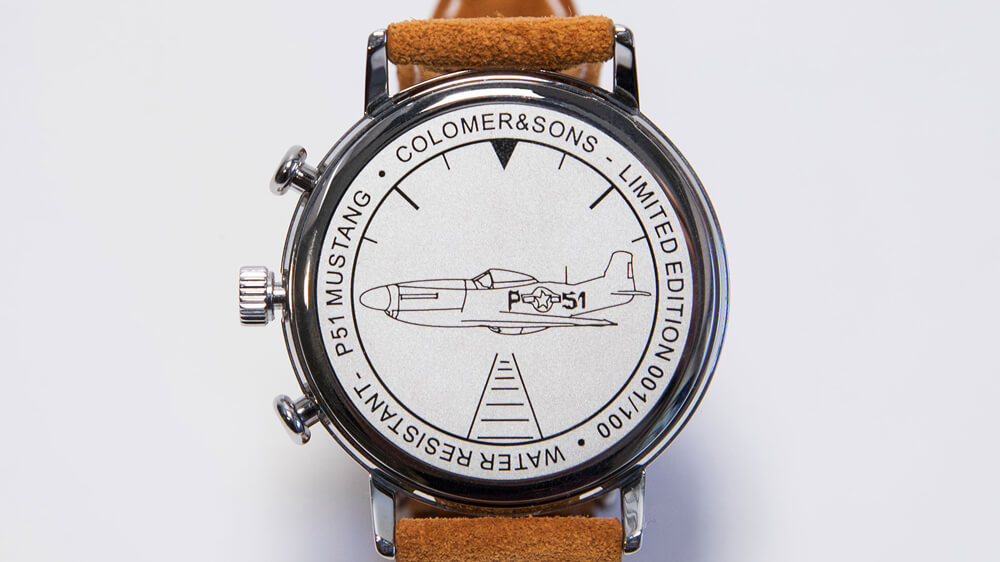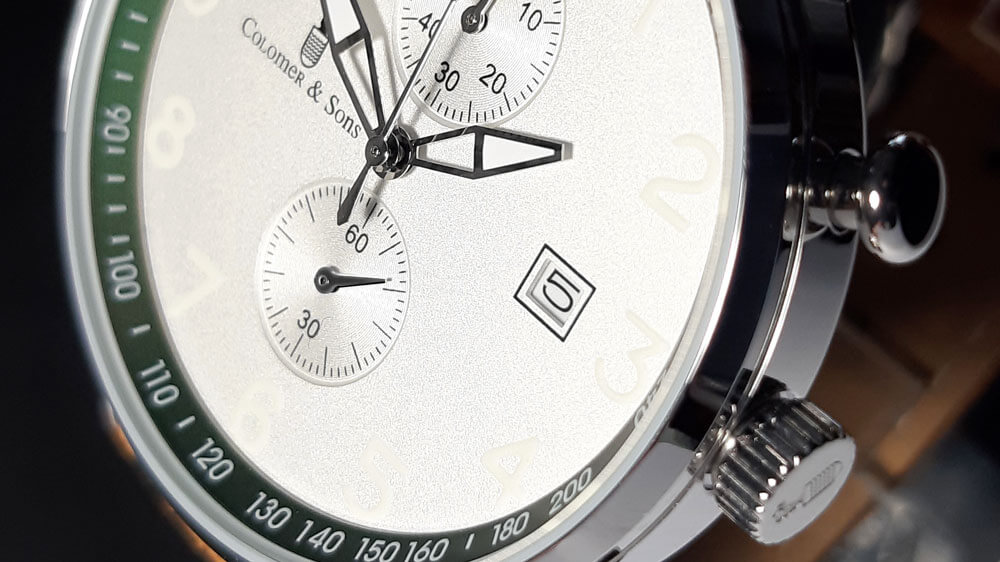 Design
This chronograph is perfect to complete your casual looks. In addition, its camel-colored leather strap combines with everything. You will be able to see the P51 Mustang aircraft engraved on the back of the watch.
Details
Miyota OS11 chronograph movement.
Day of the month indicator at 3 o'clock.
Chronograph minute indicator at 12 o'clock.
Seconds indicator at 6.
Superluminova in hands and numbers.
mineral crystal.
Case: 316 L stainless steel.
Laser engraving on the back cover of the P51 Mustang aircraft.
20mm leather strap.
Submersible 30 meters.
Diameter 40mm without crown.
10 year warranty.
"Lo acabo de recibir…me parece una joya.. y sobre todo gran profesionalidad de la marca. Lo recomendaré a mis allegados tanto la empresa como sus diseños."
"Como aficionado a la aeronáutica, es un honor tener el reloj P51 Mustang de Colomer and Sons"
"Muchísimas gracias por el precioso reloj P51 Mustang, es un placer poderlo lucir en la muñeca."
"El tiempo pasa mejor bien medido"

Do you also want to get a free watch?
REGISTER TO PARTICIPATE IN THE DRAW OF A P51 MUSTANG WATCH