Antarctica
sapphire watch case
New watch with a full SAPPHIRE WATCH CASE and Swiss Skeleton Movement.
Only 10 unique pieces available.
A exclusive watch
only 10 units available
The piece will be engraved with your name and the serial number on the rotor of the movement, making this watch absolutely unique.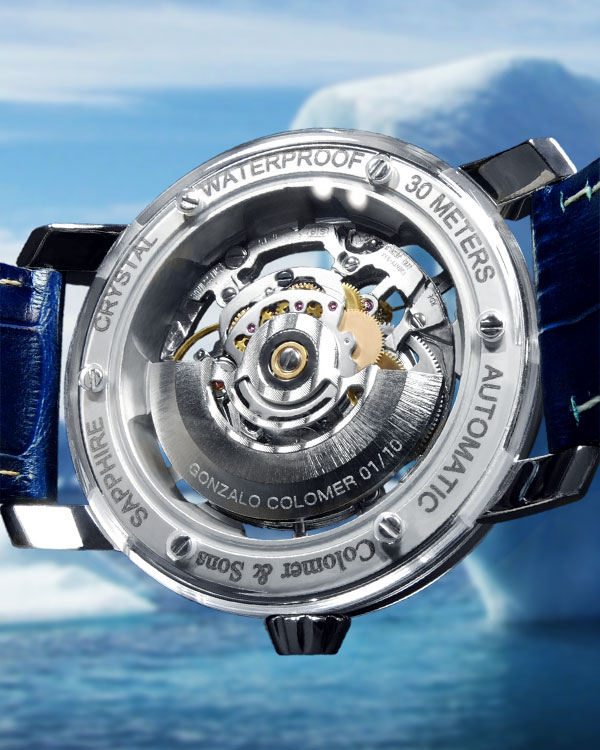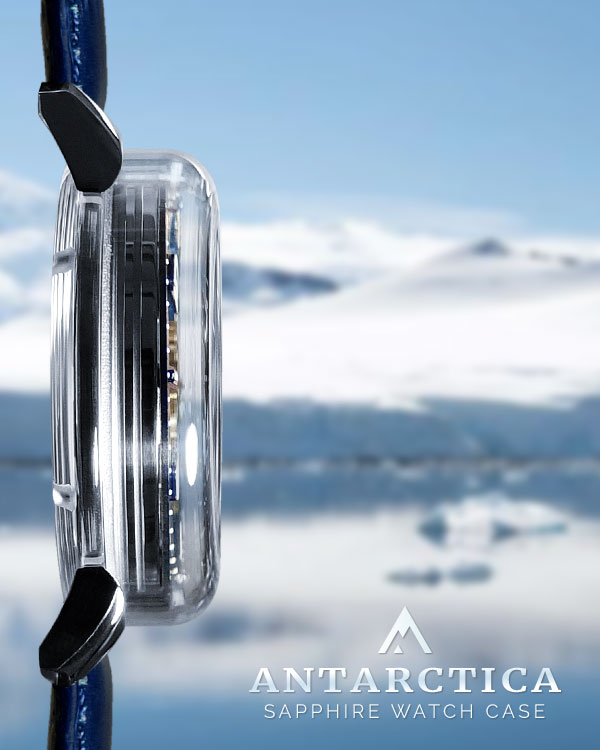 No time zone in Antarctica.
Antarctica lies on all the longitudinal lines since the South Pole is near the center of Antarctica. Theoretically, the continent is situated in every time zone, but regions located on the southern parts of Antarctica circle have extreme night-day cycles during the December and June solstices. Therefore determining the right time zone for Antarctica is very difficult. The time zones in Antarctica are based on territorial claims. Most of the stations in Antarctica use the time zone of the states owning them or of their supply base. Several regions in the continent don't have time zones plus there are no temporary settlements in Antarctica with clocks.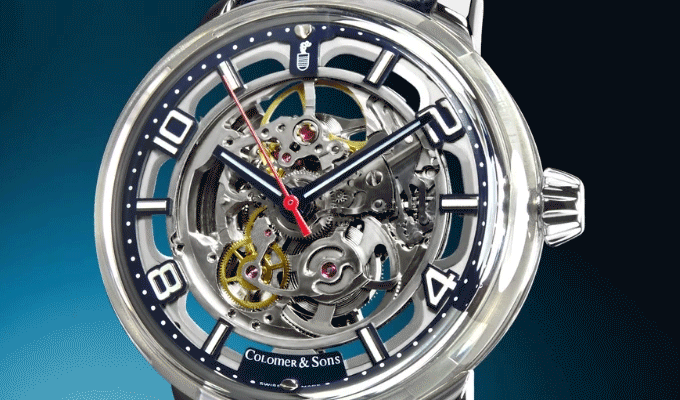 Why the Antarctica sapphire watch case?
We decided to develop a watch inspired in a still mysterious continent right because there is no time zone in that area and also because both Antarctica and the new watch will be a huge challenge to be discovered. So the first idea of creating a full Sapphire watch case came to our mind and we started designs followed by multiple problems for more than 18 months, but we knew we were ready for that enormous challenge and when we finished the sample that you can see on the project we felt like if we were in God's hands, relax and very happy to finally produce the most exclusive watch we have ever done.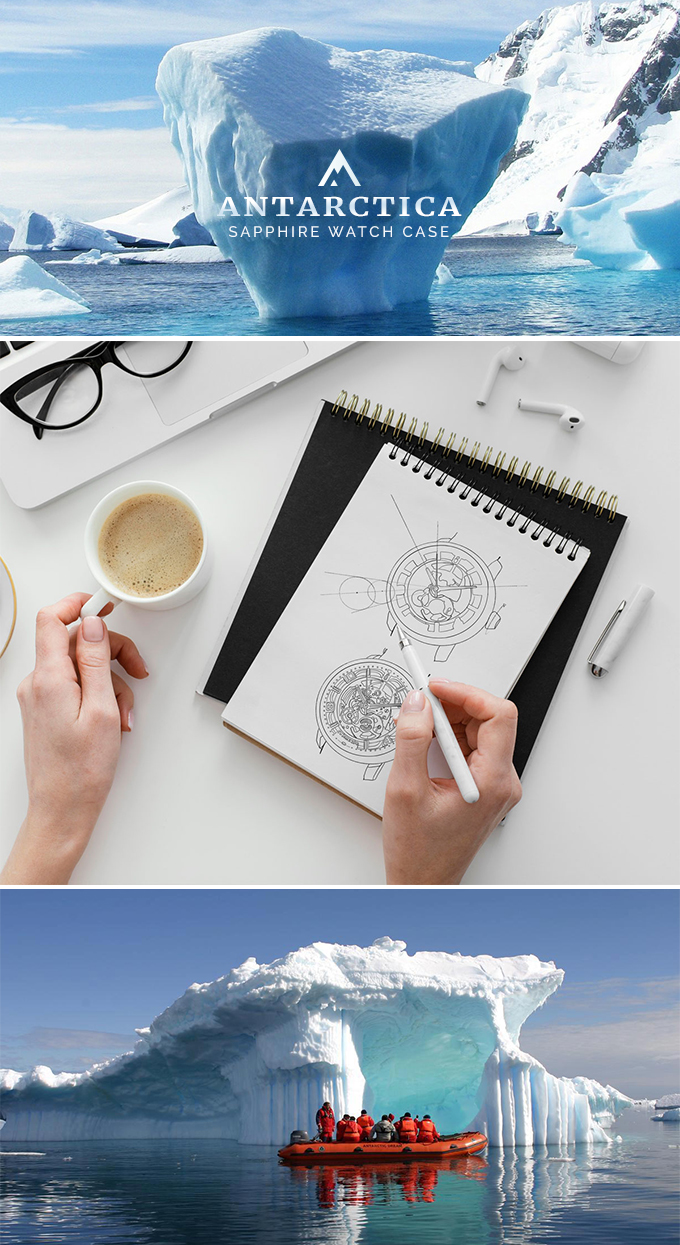 Contemplating videos and pictures from Antarctica has been one of the most inspiring moments in our team and it was so clear for us that making a Sapphire watch case representing the enormous amount of ice on the Antarctica will be the perfect match. Then adding a skeleton movement with all the complications that the SPT1-11 has would be the nicest companion for this unbelievable watch.
The blue of the straps and the dial will represent the clear waters around the Antarctica.
The finest materials
for a unique watch
Swiss mechanical movements are amazing, reliable and forever. Sapphire glass crystal ant italian leather for the straps with a butterfly clasp, comfortable and secure.